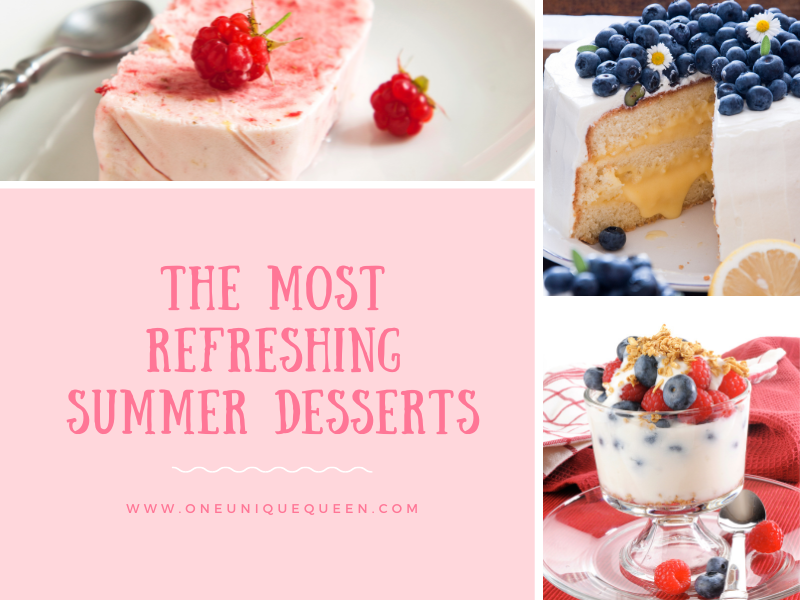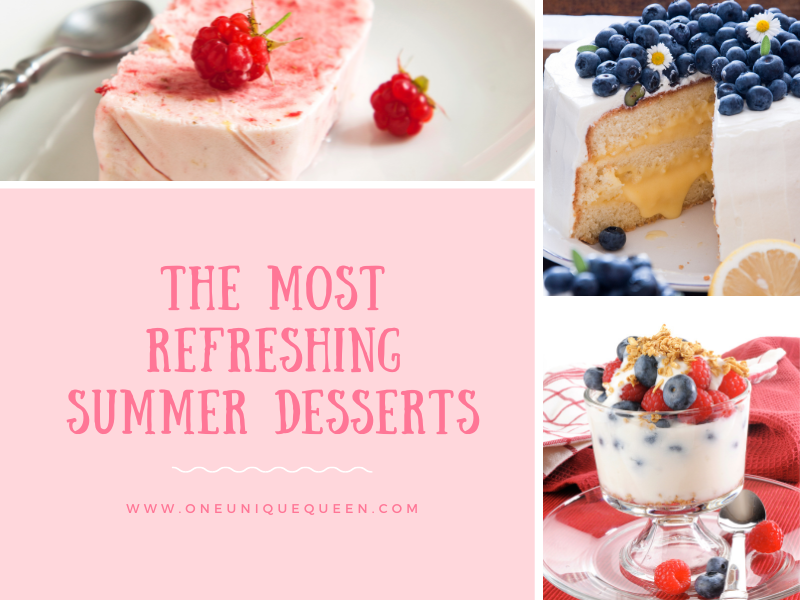 Dessert is excellent any time of year, but there is something about fresh, sweet summer options. Winter brings pumpkin pies and sticky toffee puddings; Fall is the perfect time for pecans and rich caramels.
But what about those with a sweet tooth that wants something delicious in the summer?
Here are some of the most refreshing puddings to see you through your summer months.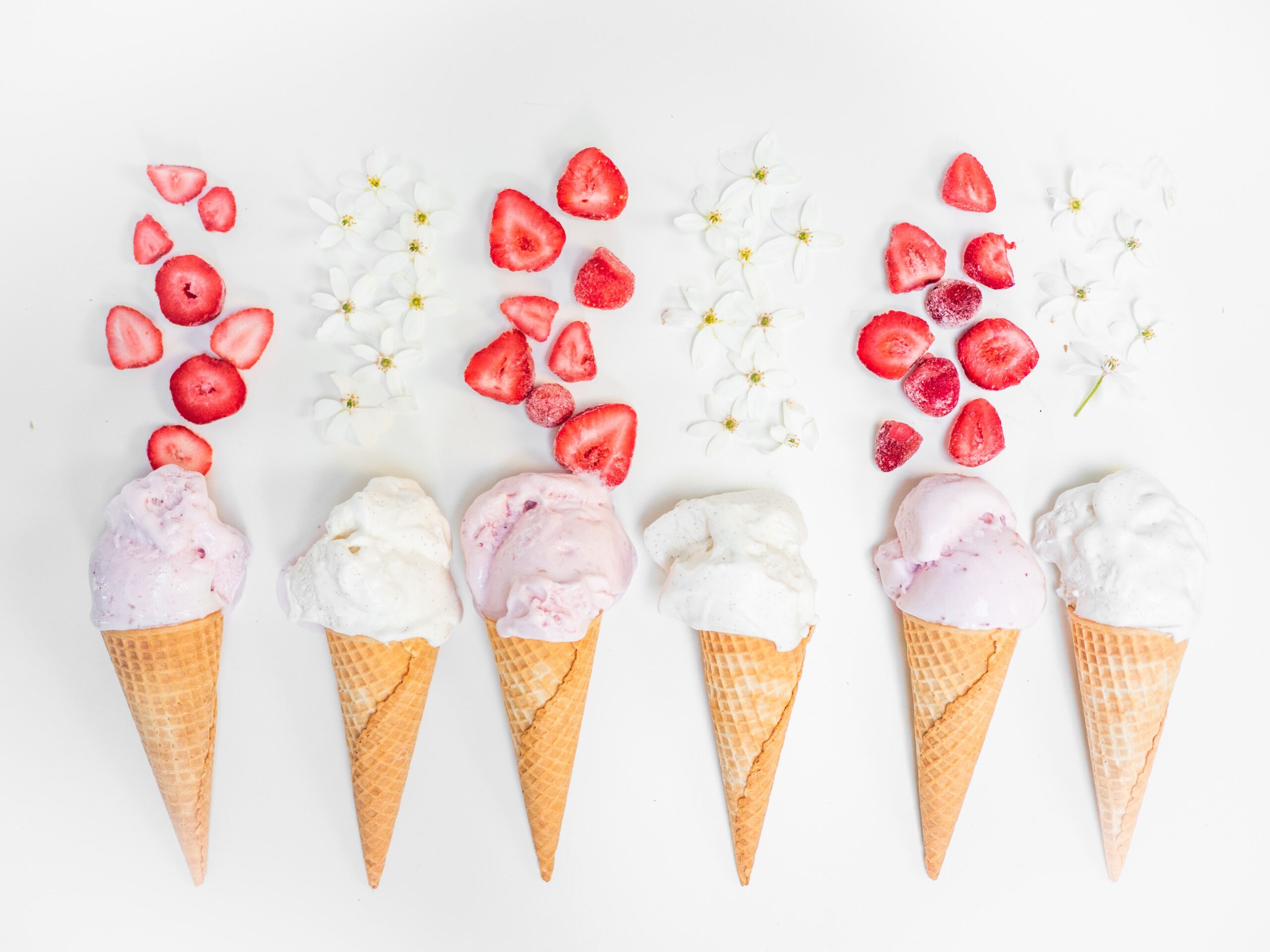 Peach Crisp
Something about a juicy peach in the summer months is hard to beat. There are summer evenings that are a little cooler when a perfect peachy pudding is in order.
The peachy mix needs sliced peaches, cinnamon, lemon juice and sugar. You can play it loose with this one and add sugar as you feel fit. The crisps go on to the top and are a mix of oats, brown sugar, butter and flour.
Put the crisp on the top of the peaches and bake for amount 15 minutes,
A nice dollop of vanilla ice cream finishes off this dessert perfectly.
Pineapple Pie
Long balmy evenings, combined with pineapple, are just a match made in heaven. For this creamy pineapple pie, all you need is Cool Whip, crushed up pineapple and some of the juice, condensed milk, and that is it. Mix it up, and you can add it to a premade pie bottom or make your own.
To add some extra summer flavor, consider a sprinkle of coconut, crushed up hazelnuts or some passion fruit.
Lemon Blueberry Cake
Lemon might be one of the most refreshing fruity options in the summer. Often homemade lemonade is a huge hit because of the zingy lemon.
Lemon and blueberry are a sweet and uplifting combination, and this cake makes the most of both flavors.
Making it in as little time as possible might be on your agenda, in which case grab your preferred box of vanilla cake, follow the instructions to bake it, and then half the mixture. In one of the mixtures, add some lemon juice and zest, and in the other, add a few handfuls of blueberries.
In another bowl, beat powdered sugar and butter, lemon juice and heavy cream until it forms a creamy and thick frosting. You can make this to your preferred texture.
Once they've baked and cooled, it's time to add the frosting.
Smear the delicious frosting all over the cake, and top with extra blueberries and a few slices of candies (or fresh) lemon.
Berry Parfait
You can use any glass or bowl to make this dessert, and it is one that everyone will enjoy. Pick up a premade pound cake, slice it into bite-sized chunks and whip some cream.
Once you have those done, start adding layers of each of the tasty ingredients to the glass. To get a good balance between the sweetness, adding fruits with a tart bite like blackberries can be a welcome addition.
If you have the time and want to make something a little more adult, soak raspberries in prosecco in the fridge for a short while before you put the dessert together.
Strawberry Semifreddo
Ice cream is the go-to for the summer, but if you want something homemade, a creamier yet refreshing option – strawberry semifreddo.
To get the best base that freezes to perfection, whip cream, sour cream and sugar into stiff peaks. This will ensure that there is enough air in there so that it doesn't taste too dense.
Once you have the peaks, carefully fold in strawberries, and add other fruit too if you want. Leave it to freeze on a sheet pan to make bars or a loaf tin for about four hours.
If you love all things strawberry and cream in the summer months, then this strawberry shortcake recipe is one for you!
Prosecco and Passion Fruit Jelly Cups
Next time you pick up your favorite Jell-O to make at home, add a grown-up twist. As you are making up the Jell-O mix, add in a few splashes of prosecco.
Split the Jell-O into a few small cups, and pop in some raspberries.
If you don't have Jell-O, you can use gelatin sheets; follow the instructions to bloom them, though.
Creating sweet and fruity dessert options in the summer is not only fun, but it can mean an extra portion of fruit and veg!
Almost any recipe can be turned into a summer-suitable dessert just by lighting up some of the ingredients or swapping out heavy options for fruit! One of the delicious desserts above can be the perfect sweet for your next dinner party: Dinner Party Essentials That You Cannot Overlook.
What's your favorite refreshing Summer desserts? Let me know in the comments below!