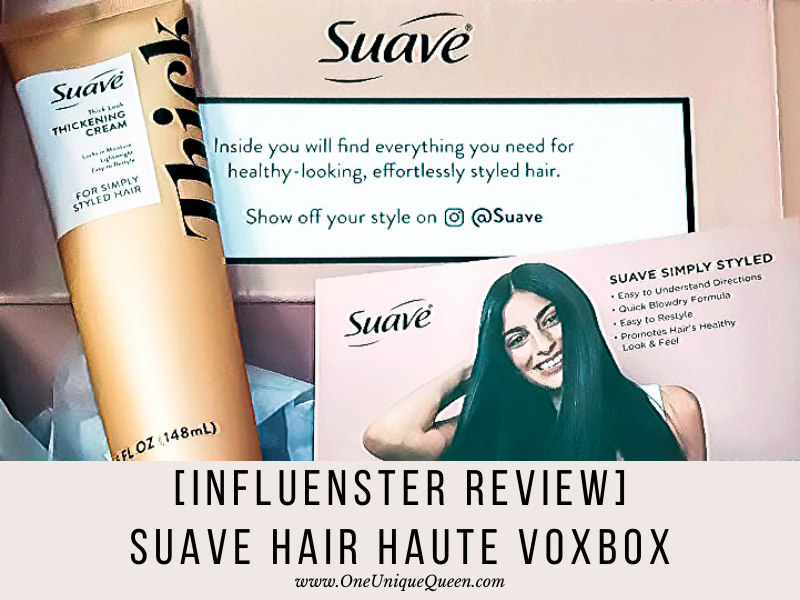 DISCLOSURE: I received one or more products for review purposes. I was under no obligation to write a positive review or host a giveway in return for the free product. Any opinions express are completely 100% honest and my own based on my experience and are not influenced by any form of compensation. This post may contain affiliated links, if clicked I may receive compensation. Please read my full DISCLOSURE/DISCLAIMER POLICY for more information.
"I received these products for free from Influenster and Suave Hair Haute in exchange for my honest review."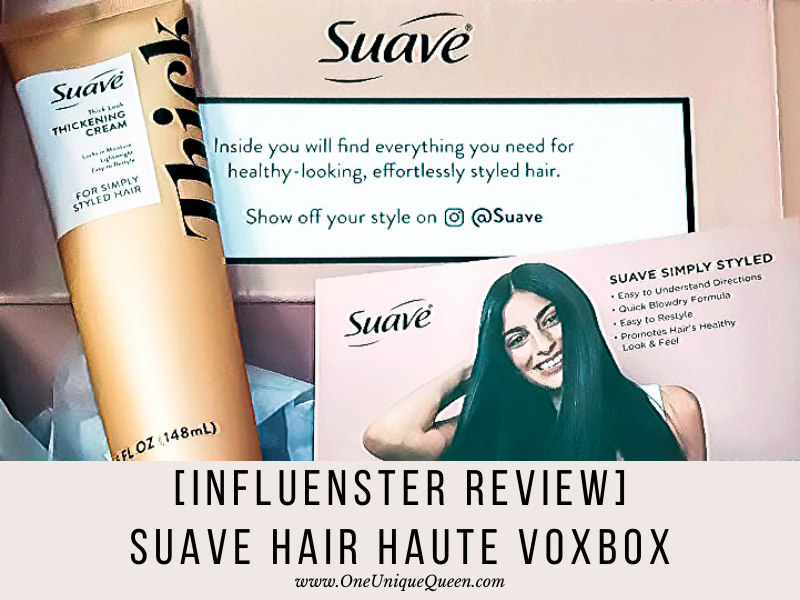 Suave Simply Styled Thickening Cream
Retail Price: $48.00
About Suave Simply Styled Thickening Cream:
Get the thick-textured look you love with Suave Thickening Cream. This lightweight and moisturizing styling cream with heat protection helps make your hair look thicker, fuller and easy to style and restyle as you wish!
Quick Blowdry Formula
Easy to Restyle
Promotes hair's healthy look and feel
Easy to understand directions
Where to buy:
You can purchase Suave Simply Styled Thickening Cream products at your local Walmart and Target.
Important links:
For more information, visit Suave.com. Also be sure to check out Suave's social media sites: Facebook, Pinterest, Instagram, Twitter.
My Suave Simply Styled Thickening Cream Review:
Good news or bad news?
I'll start with the good. It smells pretty good and I like the packaging.
Now onto the bad. I'm not sure if this is supposed to be a gel of some sort or what but after using it, it left my hair feeling hard and dried out and my hair felt like I haven't washed it in like a month. It felt like I just coated my hair with wax. Not cool. The next day, I had to wash it out cause it was causing my head to itch. The directions was a bit lacking, all it said was to apply it to wet hair. Nothing about how much to use. So maybe I used to much and it cause the results I got. Maybe I'll try again with a lesser amount and see how it turns out.
Overall, I was not pleased with this product and as of right now, I wouldn't recommend it!
Did you get the Suave Hair Haute VoxBox 2022 or have you tried this product before? I would love to hear what you think so take a minute and leave a quick comment below! 🙂